Saya Bole Dengar Suara Awak....
Annyeonghaseyo yeorobeun!! .. :)
I Hear Your Voice
Bila seorang lelaki yang dianugerahkan kelebihan lain daripada
manusia biasa. Dya bole baca pikiran orang lain dan disebabkan itu
dunianya sendiri lebih bising berbanding manusia biasa.
That's why he always wear headphones.
I love this Kdrama a lot.
Kepada penggemar kdrama tu, mesti tau ceta ne kan..
Lagi2 pelakon dya yang best2 ..
Kalo di korea, ceta ne naik tau rating dya .. popularity makin meningkat ..
Tapi yang tak best nyaa drama ne sampai 16 episod sahaja..
Yesterday, i 've been finished watch this drama dekat website.
Gara2 tak tahan nak tawu nex episod, aq tengok jak laa smpai habis..
Unlucky, sebab last episod dya gantung laa..
and i check all website yang ada nex episod, tapi takda.
Then i found stu website ne, pengarah dya memang buat sampai 16
episod sahaja. Tetapi, memandangkan popularity ceta ne meningkat
so director extended 2 more extra episod..Yeahh!!!!
and guess what???
2 extend episod will be release this 1st August!!!
Daebak!! >.<
Aq suka gilaa dengan drama ne sebab jalan ceta dya interesting sangat.
They had a Romance situation ..
fantasy ... comedy .. thriller ..crime and mystery.
This drama is currently airing on ONEHD channel 393 (astro)
every wednesday and thursday at 9.00pm ..
I've watch it early dekat website sebab tak sabar nak tunggu
nex episod. hihihihihih , maafkan saya sebab dahulukan ..
heheheehhe :)
Synopsis and the main cast i wrote for you yang nak taw
jalan ceta drama ne.. sumber dari
wiki wiki
Synopsis:
A thriller courtroom drama with fantasy and romantic comedy elements.
It will depict the story of Jang Hye Sung (
Lee Bo Young
), a bold,
sassy, thick-faced, comical, and materialistic public defender who
becomes a lawyer after overcoming poverty and painful
memories from her childhood, comes to realizations about society
and justice after meeting Park Soo Ha (
Lee Jong Suk
), a 19-year-old boy
who reads other people's thoughts and Cha Kwan Woo (
Yoon Sang Hyun
),
an innocent lawyer who lives a disciplined life. Jang Hye Sung is
actually Soo Ha's first love after she gave a decisive testimony on his
father's murder case 10 years ago and Soo Ha
promised to protect her from the killer's threats.
Meanwhile, Cha Kwan Woo is Jang Hye Sung's fellow lawyer who
is a cheerful and idealistic former cop even though his character
a bit slow, he is nice and pleasant with a firm idea of his
principles and justice. Together they will team up to to find the
justice in the courtroom and solve the toughest
cases with less than 1% chance of winning.
Main Cast:
Lee Bo Young
as Jang Hye Sung
Goo Seung Hyun
as child Soo Ha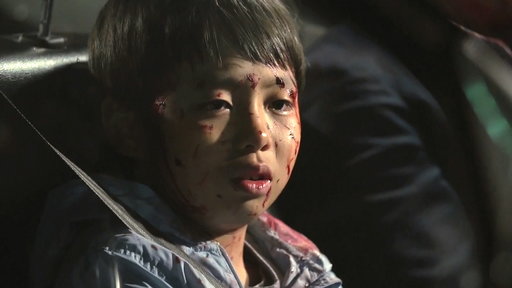 Yoon Sang Hyun
as Cha Kwan Woo
Lee Da Hee
as Seo Do Yun
Happy watching guys!!
Annyeonghigaseyo .. :)