130825 GDragon M! Countdown 'Whats Up LA' KCON 2013
Annyeonghaseyo Yeorobeun!! .. :)
Haloo, Haloo, Haloooo XD ....
Seminggu yang lepas, iaitu bersamaan dengan
hari my birthday 25 August 2013, Gdragon ada perform dekat
LA untuk M! Countdown 'Whats Up LA' KCON 2013
bersama Missy Elliott untuk lagu NILIRIA.
Then GDragon Oppa jugak perform 3 lagu after that ..
antara lagu2 nyaa adalah,
One Of A Kind
MichiGo
Crayon

Daebak!!
Birthday gift paling special dari JiYong Oppa.
Tak minta apa ap lagi..
cehwaaahhh!!!
Awesome performance Oppa!!
Tak pena jejak kaki lagi p concert dyaa ..
syiioooooohhh, mesti tak tido 3 hari mengenangkan concert
dya kalo aq dah jejak kaki kat sana..
Mataaaii yuukkkk!! XD
Oke, here i upload semua performance dya kat M! Countdown
tuu ...
Yup!! You are allowed to PAUSE my Track. ;)
Ajaaa!!! (Jomm!!)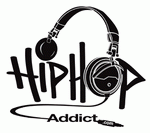 Daebak!!
Saranghaeyoo!! ;)