Let's Drive! ;)
Annyeonghaseyo Yeorobeun!! ;)
Holaa to all blogger, guys, friends, relatives, VIP's and BLACKJACK's ..
How are you doin'?? ggggggg gooood ??
hahahahaha XD (fify azmi style on Keek Videos)
Alright, for this entry, i'm gonna bla blaa blaa about my test drive.
I'm not good enough to speak in English.
But i try my best to mix it up with Malayrean (Malay+Korean).
Hahahahahahaha XD.
Yesterday 04.09.13 as usual go to my test drive class at 8 am.
But unlucky me, i were late!!! Aigooooo T_T , late about 50 mins .. i guess
There's nobody send me to the Penampang, father busy pegi market
beli barang2 for catering. Then, patient punya patient ..i'll wait my father
to send me to the test drive class.
Lucky me, coz Mr.Frankie didnt angry with me. He cool bah .. XD
I already contact him before i get there, i said i wud be late
becoz nobody send me. They were busy ..hahahaha.
Class start 8am until 10am, i came almost 9am ...
i lost the worth 1 hour. Aigoooo
waaaeeeee T_T
Gwenchanaa .. even i still left 1 hour, i got a lot of knowledge and i learn a lot.
Mr.Frankie teach me how to park 3 penjuru,
then teach me how to rear park and also teach me how to drive up to the hill. (ye keerrrr..).
I was feel very very excited!!
FYI, he even left me alone in that car and he sat at the hut.
He want me to drive alone
without he besides me. Omoooo!!! Chincaaaahhh!!!
Aigooo ;)
Aq apa laagiiiii, geraaakkk laaaa ..
Leeggooooooo (GD said) .. XD
i drive alone, i park alone, i drive up to the hill alone ..
and what was in my mind is .. i can do it, i can do it alone.
I drive and drive and drive .. i remember the step to drive up to the hills.
" Press the minyak, then sampai atas petak kuning, u stop by pressing
the clutch + break kaki and also pull the handbreak. You slowly take off ur foot
on the break kaki, but if the break kaki still bole reverse, u pull up balik the handbreak ..
sampai u rasa dya dah tak bole gerak. "
Wooww!!!!!! yeah! yeah! yeah! I did it Ahjusshi!! I did it!!
Alhamdulillah .. Praises to Allah Taala. :)
When the time untuk turun bukit pulak, u have to press the minyak more harder.
Then slowly press the clutch. If dah balance, u can turunkan handbreak and lepas
minyak, then cepat2 tekan clutch+break at the same time. Finish!! I did it very well ..
Gives a Big Clap for me ...
waahhh waahhh wahahahaa .. XD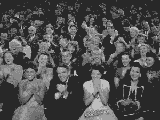 Mr.Frankie said i was a fast learner. Even baru couple minit he teach me
how to drive up to the hill, i can remember just like TINKK **** ..
hahahahahaha XD .
Bless from Allah Taala. Alhamdulillah :)
Berusaha Tangga Kejayaan!! Fighting! :)
Ok, that's all i can share. Something so meaningful today.
I'm sorry if speaking tak berapa ok sangat. Almaklumlah, maseh lagi dalam alam
pembelajaran. In shaa ALLAH :).