B2B??? Unnie! U make me Jeles baaa T_T
Assalamualaikum .. Annyeonghaseyo yeorobeun!!
Holaaaa bloggers!
How guys doin??????? goooodd??????
Awesome!
Ok, me?? Alhamdulillah .. i'm much better today.
Cuma, maseh batuk2 sikit jerrr ..
iyaa iyaaa laaaaa..
hahahahahahaha XD
Ok! Entri kali ne..
B2B ..
What is that?????
Bride To Be ..
Me???? noooo laaa, dega chingu yaaaa..
Aidah
chingu kita dah nak kawen laaaa..
kita jeles neeee.. Aigoooo, dah laa dya busy2
sana tengah prepare and be ready everything untuk majlis dya nanti.
Bila dya kawen???
Haaaa, itu tak tau plak. Tapi in shaa Allah katanya Tahun ne. Sebab last year
dya tunang, then katanya lagi tempoh setahun ikatan tunang tu.. then her wedding laa
ish ish issshhhh .. jeles plak aku dah ada org nak kawen ne.
Aku????
Aigoooo, iboh cakap laaa ..
In shaa Allah .. Allah Taala dah atur someone untuk aku.
We wait and see who's the lucky one.
Hahahahahahaha .. ;)
Hmmm, In shaa Allah panjang umur, takda halangan aku nak jugak
attend wedding dya nanti. Mesti aku nangis nanti kan kalo dya dah sah begelar wifey
to someone who actually my senior college jugak.
Eh ehh ehhh, apasal pulak aku yg nak nangis.
Hehehe, sedih laa tak dapat dah enjoy bujang2, lepak2 sama, kuar shopping sama
as we always do time alam ke'kolej'an dulu2 tuuu..
Aigooooo ..
Sekarang ne pon rasa macam mok pegi vacay jak seminggu ...
Aku nak lapangkan pemikiran aku yg kusut sangat ne.
Aku nak lepak2 dekat beach ..
Aku nak sangat pegi oliday dekat Mabul Island tuuu .. alaaa
dekat sempolnaaa tuu rayang.. bdekat dengan sipadan island jugak.
Pokok nyaaa aku mok travel jugak pulau2 awesome d sabah ne. Kenapa laa tak pandai
swim sekalipun..
Hhahahahahaha, malunyaa!! XD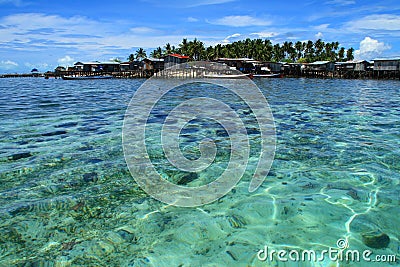 Pic dekat atas ne adalah Pulau Mabul ..
This is pretty awesome i tell you. I don't know laa..
kalo tengok benda2 macam ne kan ..
aku punya semangat mok pegi memang mencabar keimanan skit.
Apa tak nyaa .. u can see how jernih the water is. Daebak!!
and yup . Alhamdulillah .. Headache hari ne tak berapa terok sangat dah.
Tak macam kemarin. Yesterday punya headache macam aku nak hentak kuat jak
kepala ne kat dinding. Sakit siot!
Alright! That's all yeorobeun!